Dr. George M. Bob-Milliar
Email: gbobmilliar.cass@knust.edu.gh
Dr. George M. Bob-Milliar is Senior Lecturer at the Department of History and Political Studies. He is a three-times former Head of the Department. He had his PhD training at the University of Ghana's Institute of African Studies; the distinguished and progressive centre of African studies on the African continent established by Dr. Kwame Nkrumah. Before, teaching at KNUST, he taught at the University of Ghana. His areas of research cut across three related disciplines; politics, history and development studies. His research focuses on democratization in Africa, electoral politics in Ghana, informal economies, African Diaspora, migration and traditional authorities/chieftaincy. His publications have appeared in the preeminent journals in his field of specialization. He has been visiting fellow at the Centre of African Studies, University of Cambridge, Makerere Institute of Social Research, Makerere University in Uganda, and the Danish Institute for International Studies. He has been a guest lecturer or given talks at the Department of Politics, University of San Francisco, Centre of African Studies, University of Copenhagen, Denmark and Department of Anthropology and African Studies at the Johannes Gutenberg University Mainz in Germany. He has received the African Author Prize for the best article published in African Affairs by an author based in an African institution (2010), and a prize for his contribution to research on African policy issues from the Centre for International Governance Innovation, 2012. He currently edits the Journal of African Political Economy and Development (JAPED) and is member of the editorial board of African Affairs.
Prof. Kofi Osei Akuoko
Email: xxxx
Professor Kofi Osei Akuoko is an Associate Professor of Sociology. He is the immediate past director of the Centre for Cultural and African Studies. Professor Akuoko is a statesman who has undoubtedly served at various levels of leadership in academia and at various national levels. Currently a board member at the National Service Secretariat, he is very much in tune with the welfare of the youth pertaining to nation building. As a Professor in the Humanities and Social Science, he has to his credit several research activities and publications covering a wide range of areas pertaining to the social space. However, his main strengths and interests are within the fields of ethnographic and anthropological research techniques.
Rev. Prof. Kuwornu-Adjaottor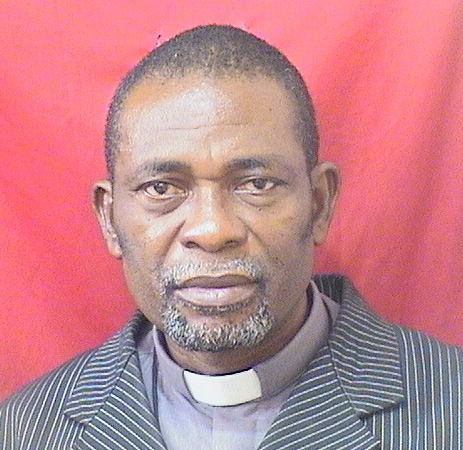 Email: xxxx
Rev. Prof. Jonathan Edward Tetteh Kuwornu-Adjaottor, is an Associate Professor of New Testament and Mother Tongue Biblical Hermeneutics. He is Head, Department of Religious Studies, and Adjunct Research Fellow of CeCASt.  Rev. Prof. Kuwornu-Adjaottor has over 40 publications to his credit. Prof. Kuwornu-Adjaottor is Editor, Humanities Section of the Journal of Science and Technology (JUST) and Managing Editor, E-Journal of Religious and Theological Studies (ERATS). He is Winner of the World Champion Award-2018 in Social Sciences organized by International Agency for Standards and Ratings (IASR). He won the William Shakespeare Research Award-2015 in Religious Studies organized by IASR; and the Royal Bank-CASS Best Researcher Award in 2014 organized by the College of Art and Social Sciences, KNUST.
Dr. Divine Odame Appiah